Major budget reductions for environmental monitoring in 2023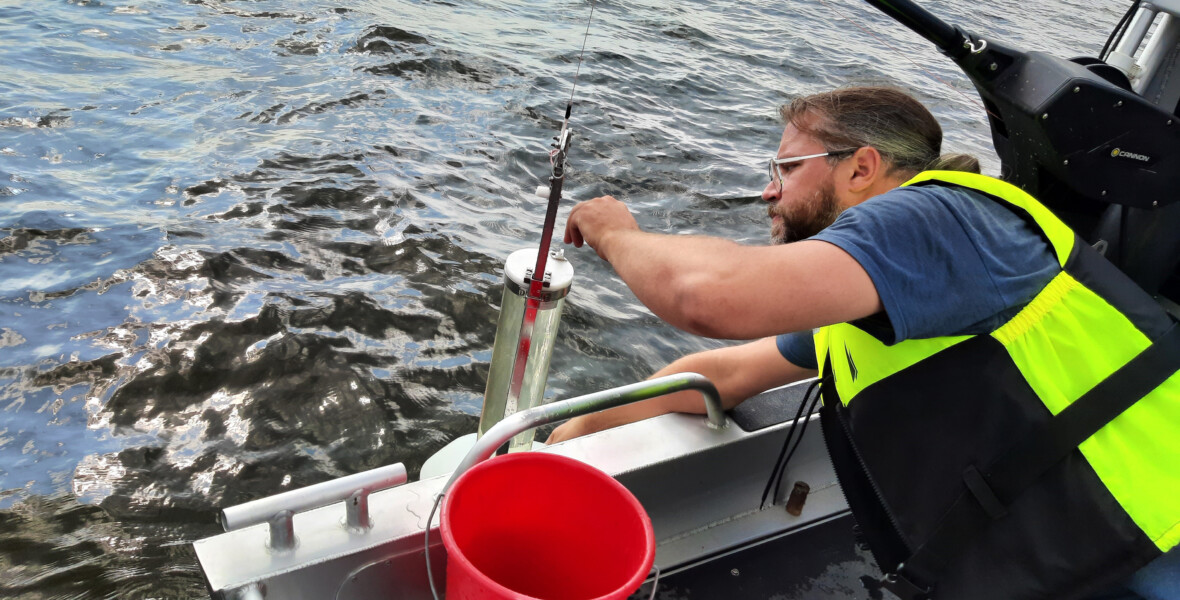 Budget cuts in environmental monitoring come at a time when global requirements are increasing. Sweden is already being threatened with fines for inadequate monitoring of lakes and watercourses.
When the government presented its budget for 2023, it sent a clear signal that appropriations for environmental monitoring will be slashed by 122 million kronor next year, from 514 million down to 392 million.
Exactly which areas of environmental monitoring will be affected is still unclear. Budget appropriations for environmental monitoring are shared among several government agencies, the largest recipients being the Swedish Agency for Marine and Water Management and the Swedish Environmental Protection Agency. Part of the appropriation also usually goes to environmental organisations.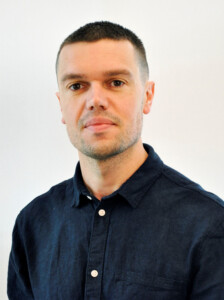 "We don't yet know what the exact distribution among the different agencies will look like," says Tom Liffen, an administrator at the Swedish Environmental Protection Agency. "That information will appear in our appropriation directions, which will be announced just before Christmas."
Environmental monitoring involves regular, systematic measurements that characterize the environment and are used to warn of disturbances, among other purposes.
"Take air monitoring as an example," Liffen says. "Breathing fresh air is fundamental to human health, but without environmental monitoring we can't know anything about the air quality in our surroundings. So we have a network of measuring stations that take continuous air samples and measure pollutants. They alert us when the air quality deteriorates and they demonstrate the effectiveness of measures taken."
"Temporary investments stopped"
Through her press secretary, Romina Pourmokhtari, minister for climate and the environment, justifies the cuts in funding for environmental monitoring by saying that they pertain to temporary investments that are expiring. She also points out that 2023 levels are in line with levels announced by the previous government.
Liffen's guess is that the cuts will primarily affect new projects and development initiatives. In some areas of environmental monitoring, data has been collected ever since the Swedish Environmental Protection Agency was formed in the 1960s. Liffen believes that the agency wants to avoid interrupting these long series as far as possible, but they are likely to be affected by the necessary savings.
"A reduction in government funding might mean that we won't be able to measure as frequently or in as many places," he says. "This can make the results less representative and limit our knowledge of the state of the environment."
Monitoring of pollinators might be terminated
One of the initiatives Liffen believes might be cancelled is the pilot investment in pollinator monitoring, for which the previous government earmarked funds over the period 2020–2022.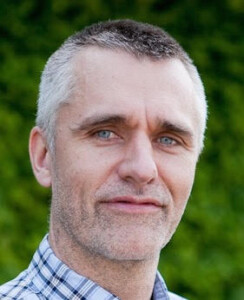 "My guess is that it will expire and not be renewed," he says. "This means that the proposals for monitoring pollinators that we have worked out will not be able to be implemented."
Jens Fölster, researcher at the Swedish University of Agricultural Sciences, thinks it would be a shame if pollinator monitoring can't continue.
"We talk a lot about the insect apocalypse," Fölster says. "Many people are seeing that fewer insects are stuck on their car windshields now compared to a few decades ago, but we don't really know how the number of insects has decreased over time."
He himself does not conduct research on insects, but on water. He is involved in the national freshwater environmental monitoring programmes carried out on behalf of the Swedish Agency for Marine and Water Management.
Under these programmes, water samples of Swedish lakes and streams are taken regularly. This has been going on since 1965. The very first samples in the series were actually taken as early as the 1910s to 1930s, but after that the sampling was discontinued until the 1960s.
Now, Fölster worries about new interruptions in light of the budget austerity measures.
"Even if you prioritise continuing measurements like these, which have been running for a long time, it isn't clear whether the money will be enough to maintain quality," he says.
Sweden risks fines from the EU
The national environmental monitoring programmes for freshwater investigates topics like eutrophication and "brownification" – when freshwater gradually becomes browner due to negative environmental changes. Some samples are taken once a month, others once a season. In some inaccessible lakes, the samples have to be taken from the air by helicopter, and in some locations private individuals help by filling bottles and sending them to the lab in Uppsala.
"Environmental monitoring is invaluable for our ability to understand how agriculture, forestry and the changing climate are affecting our lakes and watercourses," Fölster says.
As the government cuts back on environmental monitoring, he notes that global requirements are tightening.
"The EU has identified shortcomings in Sweden's monitoring efforts." 
"The EU has identified shortcomings in Sweden's monitoring efforts relative to the requirements of the Water Framework Directive," he says. "If these shortcomings are not corrected, Sweden risks being fined." He explains that we would actually need to take samples at more locations.
In a European context, Sweden is very rich in watercourses and lakes. It is home to 20% of the EU's water bodies and nearly 40% of lakes.
"It's a fantastic asset, but also something we have to take responsibility for," Fölster says.
Careless environmental monitoring can be expensive
Liffen notes that it is not only in freshwater monitoring that Sweden struggles to meet international requirements.
"We're seeing that the international bodies we report to are setting ever stricter standards we find difficult to achieve," he says. "Environmental monitoring is a long-term effort that requires perseverance and thus stable funding." According to Fölster, it is economically wise from a long-term perspective to invest in environmental monitoring.
"Cutting back on environmental monitoring can be expensive in the long run."
"It's cost-effective because it means that you won't have major damage that will be expensive to fix if you discover problems too late," he says. "Cutting back on environmental monitoring can be expensive in the long run."
As an example, he mentions that in the 1960s environmental monitoring revealed that algal blooms were being caused by phosphorus emissions from waste treatment plants and industries.
"Thanks to this discovery, we were able to introduce phosphorus treatment at the treatment plants," he says.
In order for Sweden to succeed in meeting the EU's requirements for freshwater monitoring, Fölster figures that his programme would need to be scaled up. But doing so requires more – not fewer – resources.
"Perhaps the threat of fines from the EU can compel the government to inject more funding, and that would be good. But it's a shame that this is needed," he says. "It would be great if we in Sweden did this on our own initiative."
SUSTAINABLE ENVIRONMENTAL MONITORING
Some of the environmental monitoring programmes in Sweden have been in place for almost half a century.

Some examples:
Pike monitoring began in 1967.
A midwinter inventory of seabirds has been ongoing since 1967.
The monitoring of guillemot eggs dates back to 1968.
Swedish bird surveys began in 1975.